I thought that all you could find in Switzerland was cows, chocolate and financial institutions. Who'd believe that a band from there was going to be so amazing? In fact, thanks to them, we have discovered some great bands from around there, like Krokus, China and Shakra. Their music started sounding in Azzurro several years ago, when they were mostly unknown in this part of the world.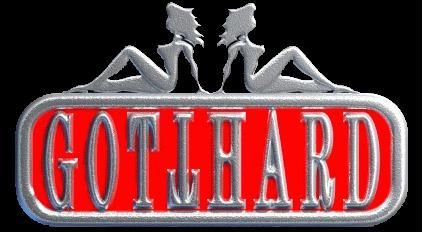 Recently, a year or two ago, they came here twice. Once to Bilbao and then to Sestao. The audience those events came a bit as a surprise and (I really shouldn't say this) we were partly responsible for the grater-than-expected number of attendants.
On December, 8th they're coming back to Bilbao, back to Santana 27. And I'll be damned if I miss that concert. But let's first take a look at this amazing band's history…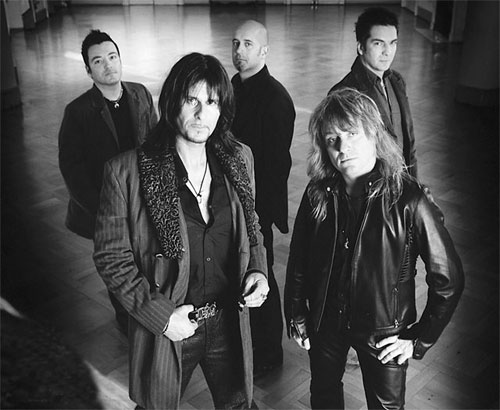 The first Gotthard song I listened to was "Lift u up". A friend of mine told me about the song's video and frankly, when Maiden and me watched it we were taken aback, and made us really curious as to wether their other songs were as good as that (We weren't disappointed). It's a great song, full of rhythm, contagious. One of those few songs you find yourself humming long after you've listened to it. Actually It's become one of the few songs you hear regularly at Azzurro, as it usually played when closing time is near (so we listen to it with a bittersweet feeling). Here's this awesome video. Better played with full volume on your loudspeakers.
[youtube=http://www.youtube.com/watch?v=Cg4MTBCIW8A]
Alter a quick search on the web, we found that this band is far from new. In fact, they've been on stage since 1992, getting a great deal of success in their home country and other European countries, such as Germany. Their first album, published that year, was named after the band and had great songs like "All I care for" or that fantastic cover of the classic hit "Hush", made famous long ago by Deep Purple. Here you have it. Enjoy this fantastic song.
[youtube=http://www.youtube.com/watch?v=gybZ5Qecx1c]
In 1993 they were nominated for the World Music Award and their fame started spreading throughout Europe, but their second album had to wait until 1994 to see the light. It was called "Dial hard" and included songs such as "I'm on my way", "Come together", a classical hit by The Beatles, and "Mountain Mama", which you can enjoy in this video. Later this year, they toured Switzerland, Germany, and even Japan, getting a considerable success.
[youtube=http://www.youtube.com/watch?v=mqW8p5EnwEA]
Between 1995 and 1996 they recorded at Los Angeles and published their third album, called just "G", full of great songs. "Sister Moon", "Make my day" or "Let it be" – Not related to the Beatles song except in the name- a masterly performed classic from Led Zeppelin called "Inmigrant Song" and "One Life, One Soul", which you can watch in the video below are just a few examples.
[youtube=http://www.youtube.com/watch?v=011–GqhV7E]
In 1997 they recorded the single "One Life, One Soul" with Monserrat Caballé, the famous spanish soprano, creating a very interesting version of this great song. They also edited an acoustic album –a must after Eric Clapton, Nirvana and other great bands did the same-, called "D-Frosted", that stuck as number one for five weeks in Switzerland, where Gotthard already was the leading band. The tour covered Switzerland, Germany, France, Italy and other European countries. Sadly, in Spain little was known about them yet. In 1998, The singles "Someday" and "Let It Rain" were released, getting this last song a remarkable success. Listen to it as you watch this video, for it is a really beautiful ballad.
[youtube=http://www.youtube.com/watch?v=PspIwyl-PRg]
In February 1999 their fourth studio album, called "Open" was released, and again five weeks holding the top position in the Swiss charts and making them more than "well known" in the rest of Europe, forcing them to expand the tour to the Netherlands and other European countries. Let's finish this first part of the series on this awesome band, watching a video slide show while we hear "Blackberry Way" in the background.
[youtube=http://es.youtube.com/watch?v=0TCAhM3GGPA]
TO BE CONTINUED…
Disclaimer: We apologize for the «not so quite up to standards» quality of our English.